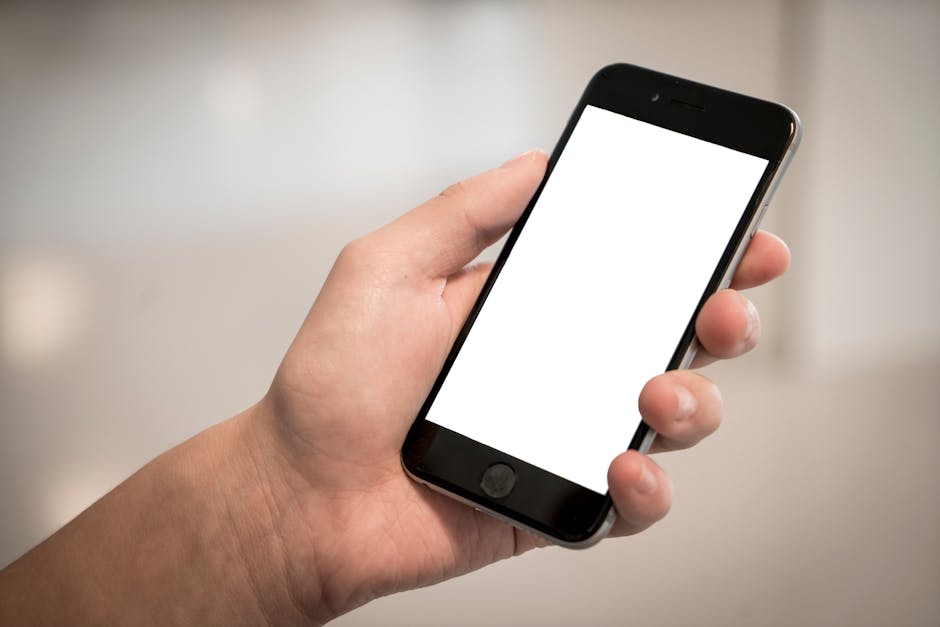 As our physical lives become more increasingly connected to our digital lives, it can be easy to get lost in the chaos and lose sight of who we are. The best way maintain our sense of selves is to identify what your values are and how to apply that to how we use the internet. More importantly, however we should use those values to help emphasize what to focus on and what not to focus.
There has never been more information in the world than there is today. In fact, there is so much of it that it's straining our cognitive capacity and it's hurting our ability to focus. The over-abundance of information is causing us to fall victim to the shortcomings of our brains such as confirmation bias and negativity bias. It's creating just as many problems as it's solving. Many of us who dwell in the screens of our smartphones on a constant basis are realizing the negative side effects of being on social media for so long.
If you want to take back your attention and go back to enjoying the digital life again, then one of the things you need to do is to take a step back and ask yourself what your values are and if your applying your values online and in social media.
Values
What are values anyway? To put things simple, they are the things that guide your life. They are the things that determine who your friends are, what you major in college, what job you take, what habits you build, and millions of decisions, large and small, that should be the guiding principle of your life.
When you make decisions according to those values, you feel contentment, satisfaction, happiness. When you make decisions against those values, you feel wronged, empty, incomplete, unhappy. When it comes to making decisions in life, you need to make a conscious effort on what your values and and whether you're living them or not. If you don't, the feeling of existential dread will come in, you'll be swept into groups and individuals that will manipulate you into their bidding, and you'll end up making bad decisions that will mess you up in the long-term.
So how do we determine your values? First, you need to be aware of the actions your taking. Whether it's reading a book, buying something, or using your phone (a topic that will be discussed later in greater detail), everything you do is defines what kind of person you are and how you inhabit those values. For example, if I decided to dedicate my time and attention towards painting, that means I value creativity. If I choose to hold off on ordering takeout for tonight in order to save money, that means I value frugality.
When it comes to values, we need to determine what good values are and what bad values are. According to acclaimed blogger Mark Manson, good values should be evidence-based, constructive, and controllable, while bad values are emotion-based, destructive and uncontrollable. A good value is evidence-based if the value can be studied and tested in a test. A great example would be the Big 5 personality traits or the OCEAN model. OCEAN stands for openness to experience, conscientiousness, extraversion, agreeableness and neuroticism (or in some cases emotional stability). All of the values here are measurable and the traits are built upon decades of research and they are highly trusted amongst researchers. In contrast, emotion-based values are at best not very reliable and at worst completely destructive. Speaking of which, constructive values should do good to yourself and others and they should not cause harm to you and others. And finally, your values should be something you can control because if you choose a value you can't control, then that value will control you. A good example is social approval. While you may have some control over social approval, you do not have complete control over it. People will have wildly different opinions, there will be a ton of competition when it comes to conquering attention depending on the industry, and trends change. Chasing for social approval can lead to decreased self worth and a loss of identity if that's the only value you go for. However, if you decide to chase community, compassion, and unity, then not only are you choosing values that you can control, you'll gain social approval as a side effect of following those values.
If you still find it difficult to determine what your values, then use the list of common personal values to get you started. Be selective with your values and reflect if you actually live by those values. Choose about 5-10 values:
Accountability
Accuracy
Achievement
Adventurousness
Altruism
Ambition
Assertiveness
Balance
Being the best
Belonging
Boldness
Calmness
Carefulness
Challenge
Cheerfulness
Clear-mindedness
Commitment
Community
Compassion
Competitiveness
Consistency
Contentment
Continuous Improvement
Contribution
Control
Cooperation
Correctness
Courtesy
Creativity
Curiosity
Decisiveness
Democraticness
Dependability
Determination
Devoutness
Diligence
Discipline
Discretion
Diversity
Dynamism
Economy
Effectiveness
Efficiency
Elegance
Empathy
Enjoyment
Enthusiasm
Equality
Excellence
Excitement
Expertise
Exploration
Expressiveness
Fairness
Faith
Family-orientedness
Fidelity
Fitness
Fluency
Focus
Freedom
Fun
Generosity
Goodness
Grace
Growth
Happiness
Hard Work
Health
Helping Society
Holiness
Honesty
Honor
Humility
Independence
Ingenuity
Inner Harmony
Inquisitiveness
Insightfulness
Intelligence
Intellectual Status
Intuition
Joy
Justice
Leadership
Legacy
Love
Loyalty
Making a difference
Mastery
Merit
Obedience
Openness
Order
Originality
Patriotism
Perfection
Piety
Positivity
Practicality
Preparedness
Professionalism
Prudence
Quality-orientation
Reliability
Resourcefulness
Restraint
Results-oriented
Rigor
Security
Self-actualization
Self-control
Selflessness
Self-reliance
Sensitivity
Serenity
Service
Shrewdness
Simplicity
Soundness
Speed
Spontaneity
Stability
Strategic
Strength
Structure
Success
Support
Teamwork
Temperance
Thankfulness
Thoroughness
Thoughtfulness
Timeliness
Tolerance
Traditionalism
Trustworthiness
Truth-seeking
Understanding
Uniqueness
Unity
Usefulness
Vision
Vitality
Note: this is by no means exhaustive list. If you need more help go to https://www.valuescentre.com/
After choosing, write down your top values in no particular order and make sure you reaffirm these are the values you live for. When you're done, it's time to apply these values to your digital life and remove the rest that does not serve you.
Tip #1: Ask Yourself, "Who are my Real Friends?"
When you first signed up to these social media services, the main reason you signed up for them is no doubt because you wanted to connect to friends and family. While that sounds all well and good, be and honest ask yourself, "Do I actually have meaningful and purposeful interaction with these people?" If you actually look up your friends list, chances are you'll find people you used to hang out with during high school or college because of the environment you grew up with. You'll see aunts, uncles and cousins that you only see on special occasions but otherwise don't really hang out with. If you have those people on your friends list and you don't interact with them on a consistent, meaningful basis, then maybe it's time to cull them from the list.
Another approach is to look at the people you follow and ask yourself if those people are adding value to my life and if these are helping me grow as a person. Do these help me overcome my anxieties and worries or are they making my problems worse? If the answer to both of those questions are not yes, then it's time unfollow them. It seems harsh, it's your digital health we're talking about and you need to start living up to those values, so be ruthless.
Tip #2: Go Longform
In the age of the always-connected, 24/7 media world, it can be hard to keep track of what's going on. If you've been on social media long enough, you've no doubt had information overload at some point. Too often, when people write news articles and post them on social media, the intention is less to do with accuracy, clarity, and being informative, and more to do with pushing people's buttons on a particular issue that's framed as important but actually affects very little people. These help fuel harmful cycles of emotional addiction and are harmful to both our mental health and online discourse.
If you want to stay informed without feeling overwhelmed is simple. The best way to do this is to unfollow, unsubscribe, and limit the amount of information you get from Twitter, Facebook, Instagram, Youtube, etc. Go completely merciless and unfollow all outlets that post articles that feels like it was written in just 5-minutes.
After you're done, switch to longform content. That includes podcasts, books, and longform reads that at least have 1,500 words and take a good portion of your time to read. There's many reasons why this works regardless of what your values are. One is because it forces you to engage with the content your reading. Reading/listening to this type of content requires your brain to focus and think critically and deeply with the subject matter. Secondly, it forces you to slow down and consolidate what is being said. Reading a tweet can enter your head in one ear and go out the other. Reading a book challenges your brain and requires cognitive fitness. And finally, it helps with revaluating with what your values are. For example, if I value faith, you have to ask yourself, "what is faith?" By engaging in in-depth articles on devout monks, listening to extensive interviews on people who've followed their religious doctrine, and reading books on how different schools of thought interpret the meaning of the holy text, you'll have a better idea of what it means to have faith.
Tip #3: High Quality Leisure
Another reason why most of us spend time online is because of entertainment. We're all familiar with the emojis, the likes, the comments, and the ubiquitous cat memes.
This doesn't seem like a problem at first. But when you go through Youtube rabbit holes, scroll through random subreddits, and look up bizarre GIFs and memes on Imgur, only to realize you've wasted precious hours of time when you could be doing something more productive, then that becomes a problem.
Much like you should take the slow and longform approach of consuming journalism, you should do the same when it comes to sports and entertainment. Don't just watch highlights of the best basketball plays, read a biography or watch a documentary of your favorite player. Don't just play a freemium farm game on your phone or a mobile gacha RPG, play the full length, in-depth game that requires time and strategy to beat. Watched a 5-minute video on a philosopher and you want to know more about the ideas and theories behind that system of belief? Read the philosophical text yourself and listen to a podcast about the philosopher's rationale and how it relates to modern living.
If you want to eliminate distractions and bad habits, you need to replace them with habits that not only occupy your time and attention, but also enhance your well-being and the well-being of others. Find hobbies and activities that bring joy to you and to others. For example, if you have a green thumb and want to do something environmentally-friendly, then cultivate a garden. Do research into different plants and crops, find what is the best season to grow them and the best soil to use. Gardening takes time and effort to do, but the results are fantastic when it comes to yourself, your neighbors, your community, and the earth as a whole.
And that's another thing. If you have a hobby you enjoy such as crafting, writing, or painting then find a community that you know will support your high-quality leisure activities. There are many vibrant online communities that can help support and improve your endeavors. Find the community that is right for you and ensure they will hold you accountable for your hobby.
Tip #4: Time and Place
You know what to do, now is the time to plan out when you'll implement these activities. When scheduling, you need to block out avoidable distractions (i.e. your phone) when your out at work, in school, or whatever activity. Since this will vary depending out what type of work you do, I'll give out how I schedule my work to show you an example of what should be done.
I wake up, shower, eat breakfast and check my phone for updates on my email and social media for about 30 minutes before I start working.
By the time I get to work, I time block myself at my work for the entire shift until lunch. That means I do not look at my phone and I turn off most notifications and text messages.
After lunch, I have an hourlong break. I spend that hour either interacting with staff, clients, or reading of some kind.
I continue doing uninterrupted work until 3 pm, where I go home.
I check my emails three times: one in the early morning, one in the afternoon, and one at night. Admittedly, this is a work in progress.
Finally, I spend the rest of the late afternoon/evening doing some kind of downtime activity. Depending on the night, it can reading, writing, gaming, streaming, drawing or any combination of those activities.
Your work life should looking something similar to this. It should have some level of planning and scheduling involved, as well as some open space in case something goes wrong. Feel free to experiment to see what works for you.
Final Tip: You Are What You Consume
Every decision you make online is a reflection of your character and your attitudes towards life. Every app you have on your phone and how much you spend time on it is reflection of what you value the most. Every time you follow a person on Twitter, every time you post a picture on Instagram, every time you make a comment Facebook, and every time you like and favorite a video on Youtube, it's an accumulation of how you spend your life online. Heck, every time you use your phone, it's a reflection of your personality.
Every action you make online reveals a deeper psychological drive within yourself. Whenever you follow your favorite streamer on Twitch, it reflects a deeper need to connect and follow a person you admire, despite never meeting them in-person. If you complain a lot on social media, then you are inadvertently training your brain to focus only on the negative and complain a lot. If you habitually look your phone up again and again just to see the latest updates with your friends and events, then it reflects deeper issues with anxiety.
Whenever you're online, you must always be mindful of whatever activities you choose to do and what type of content you consume. You are what you think and you are what you consume. Your values should decide not only what you consume online, but also decide how you spend your digital life. Sometimes, less is more.