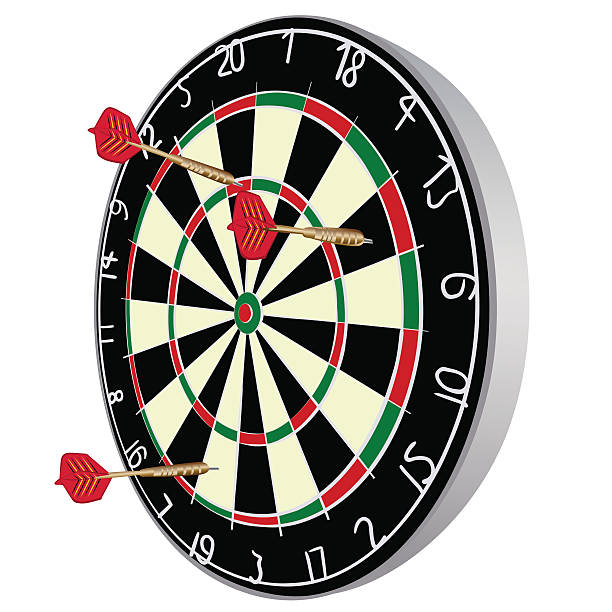 No matter what you're trying to accomplish in life, whether it's financial, relationships, self-improvement, or for any other reason, it's not going to mean if you don't know how to set them up properly or if you can actually achieve them.
We know that setting goals can be important to us. We know that setting them up can be a major source for our happiness and well-being. Heck, we know that just the act of writing down your goals makes us more likely to accomplish them. So where do we start with them?
One effective way to do this is to use SMART goals: Specific, Measurable, Attainable, Relevant and Time frame. Associated with management legend Peter Drucker and his concept of management by objectives, SMART goals are easy to remember, easy to set up way to better accomplish any kind of objective, whether it's a big project you or your team is tackling, getting a new job, or just starting out in a new field.
1.Specific
We all have vague plans on what we want to do. We want to lose extra pounds. We want to read more books. We want to meditate more. Yet a lot of us don't do them because we don't how much weight we want to lose, we don't know what books to read and where to read them, we don't know where and when to meditate.
This is why when it comes to establishing goals, it's best to be as specific possible. Maybe you want to lose 10 pounds in a month. Maybe you want to read 21 books by the end of the year. Maybe you want to meditate for at least 5 minutes before you sleep. You'll notice with the examples provided that all of them have numbers attached to them. Attaching a number to your goals can be useful as they can be helpful with tracking metrics when it comes progressing to what you want to achieve.
We've talked about the "what" when it comes making your goals specific, but another important piece is the "where" and "when." Much like real estate, it's all about location, location, location. Where will you accomplish your goals and when will you do them? If you want to work out, you can find a designated work out spot like the backyard or garage and do them each day in the mornings. When you decide to exercise plays a role in your overall health.
None of this is going to matter, however, if you don't answer the big question with your goals: why do you want to achieve this goal? The goal isn't just to improve yourself, it's also to take on the identity when working towards your goal. The goal isn't to just to run more, it's to be a runner. The goal isn't just to read more, it's to be a reader. The goal isn't just to meditate more, it's to be a meditator. Once you figure out why you want to achieve a goal and take on the identity of the goal you're working towards, it'll be both much easier and much more satisfying to achieve it.
2.Measurable
How are you going to measure the progress you're making towards your goal? Measuring the metrics is a great idea is because 1. It keeps you accountable when you are (and aren't) making steps towards your goals and 2. It gives you a baseline of how much you're doing. For example, you want to write a book and you want to measure how much you exactly write per day. This is where holding a habit-tracking journal comes in handy. You can use it to keep track of how many words you write in a single day and how far along you are towards that book. If you keep track of the number of words you write per week, you'll see what your total average is. Then you can decide whether you want to maintain that average and treat writing like a marathon or dedicate some days to write a bit more like a sprint.
Measuring the metrics towards your goals, whether it number of words written, how many laps you ran, or calories lost, can give you the visual representation needed to see how far along you are. Measuring can also make working towards your goals much more satisfying. It can help push you through and make the strides needed not only to achieve whatever it is you're trying to accomplish, but smash them as well. Once you hold yourself accountable and promise yourself to build the habits necessary to achieve your goals, it gives you the mindset to accomplish anything.
3. Attainable
How do you know you can achieve this goal? Years ago I tried to doing the NaNoWriMo Challenge. My goal was to write a novel in the span of one month. For the first few days I was excited. I thought I had the motivation to write the first draft of an epic fantasy novel. But then, I had the pressures of college classes with upcoming deadlines, projects, and assignments. Combined with losing motivation and enthusiasm with the writing, that was when I knew I couldn't complete NaNoWriMo Challenge in time. I failed.
When establishing goals, you have to know whether or not your goals are attainable. Do you have the time, skills, tools, habits, and motivation to accomplish them? Looking back, I failed because I didn't properly time block which parts of the day will spent on college activities, which parts will be on free time and which parts will be spent on actually writing.
Achieving goals is a commitment; you have to make sacrifices, learn new skills, and find resources and people to help you achieve them. If you're going to find time master a skill such as playing chess or writing a book, then you will need to find specific parts of your day to make time for those activities, and that requires quitting other things such as television or social media. You also need to find a community of people that share your goals and can help both keep you accountable towards your goals and encourage you achieve them.
Making your goals attainable can feel daunting. In fact, it should make you feel uncomfortable. That's what happens when you're trying to make some big change in your life. Making a change requires sacrifice and you'll make trade-offs along the way. You'll lose things, but you'll also gain much more in the process. That's what it takes to attain your goals.
4.Relevant
When it comes to setting up goals, you shouldn't chase them just for the sake of attaining them. They should be stepping stones for much bigger things in life. Going back to identity, the goals you set up should be reflective of the identity you want to form. If you chase goals that don't reflect the identity you want to become, then you will lack the motivation to achieve them.
An exercise you can try to ensure your short-term goals line up with your long-term goals: think ahead 10-15 years and imagine what kind of life you want. It can be a new home, an ideal career, getting married, whatever you imagine. Now, work backwards and establish the goals that can push you in the right direction. This is how you know the goals you're setting up are relevant to you.
Once you figure out what goal you want to chase and why it matters to you, it'll make working towards them that much easier. Figure out what matters to you and cut out the excess.
5. Time-Bound
Finally, when can you complete this goal? Having your goals time-bound is great for many reasons. One, it once again keeps you accountable. Imagine the last time you tried to set up a goal but kept delaying it over and over again until you just abandoned your goal. Saying you will complete x in y amount of time will help you keep track of completing them. I want to lose 20 pounds in two months. I want to read 21 books by the end of the year. I want to complete this project in six months. All of these great examples of making your goals timely.
Having time-bound goals is also great for setting up milestones. Whenever you pass a certain milestone, you can use that celebrate your wins with friends and loved ones and further motivate you to push further. Setting up milestones can also help set up expectations of what the scope, budget and tools you need to accomplish your goal right on time.
Be realistic when it comes to setting up your deadline. Will your goal be completed in a few days? A week? A month? Years? Decades? Consider the scope of your goal, whether you have the skills and resources to achieve them, and ask for a friend to help them out. Once you set the time, your SMART goals are ready to go.
Additional Caveats
Before continuing on with your SMART goals, be aware of these additional tips and avoid some of the pitfalls.
Have a friend help you along: You've most likely noticed this by now but the word accountability has been thrown around plenty of times and for good reason. There's no point in setting up a goal if no one is there to keep in check. To make yourself more like likely to accomplish your goal, have a friend act as your accountability buddy. It's no secret that when it comes to forming good habits or breaking bad ones, establishing pacts and being a part of a group helps tremendously. One study shows that those who sent weekly progress reports to their friend accomplished significantly more than those who don't.
Write your goals down: to reiterate, putting your thoughts into paper is surprisingly powerful, whether it's dealing with stress, finding meaning and purpose, and especially, goal setting. The same study mentioned also says that those who wrote their goals accomplished significantly more than those who don't. The simple act of taking out a pencil and pen writing down what you want to accomplish is incredibly helpful as it's a reminder of what you want, where you will complete them, how you will complete them, who will help you, why you want to complete them, and when it will be completed.
Don't cheat yourself: this is understated, but incredibly important. Be honest with yourself not just on what the goals you're setting up, but also how you accomplish. You can lose 10 pounds in a few weeks, which sounds great, but if you got that through starving yourself looking like a twig, then you have a problem. Remember, the purpose of SMART goals is to get you closer to the ideal life that you want. If you don't enjoy the process taking small steps towards your goals, then you won't enjoy being at the top of that peak.
SMART goals is a way to help better define and move towards what you want the most in life. It is by no means the only way to approach goal-setting, but I hope this gives you a better understanding of how to set yourself up for success, even when it's by no means clear cut. It's always good to have a plan, no matter where you go.